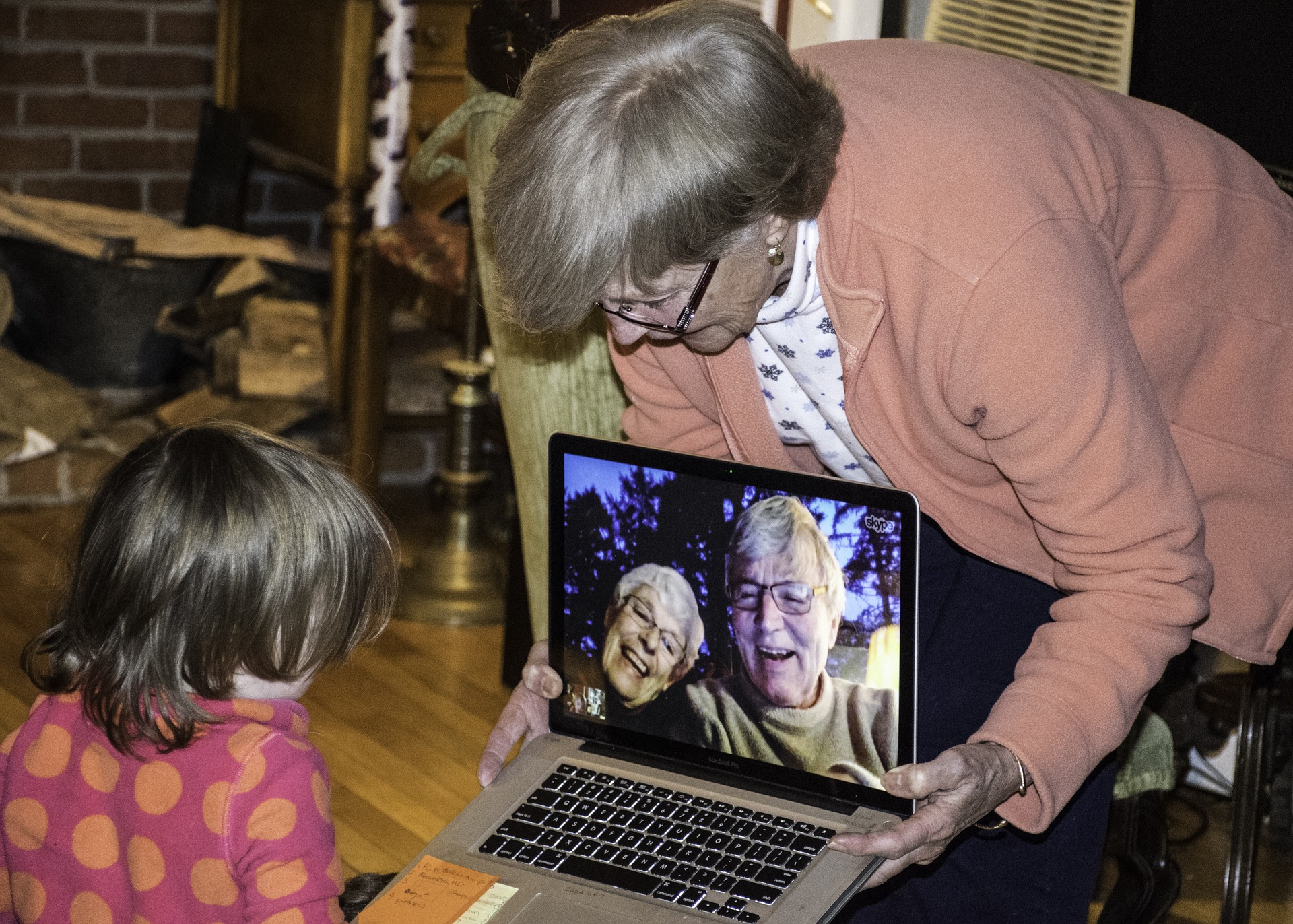 Caring for an aging loved one is a full-time job, even if they remain independent. But thanks to tiny devices and internet connectivity, you can have a helping hand in keeping your loved one safe and sound. Here are just a few of the ways technology has streamlined senior care.
Smart home monitoring that can alert you of changing patterns
HGTV reports that many security monitoring companies now offer technologies specifically to assist with senior care. A home may be designed with strategically placed sensors that monitor the senior's movement. For example, a pressure-sensitive mat placed next to the bed will indicate when he or she is — or isn't — up for the day. Medicine cabinets, likewise, can be monitored to ensure the senior has taken their daily medication. Any unusual activity can be sent directly to the caregiver or monitoring agency's connected device instantly.
Assistive furniture to increase independence
While not yet widely available, Assistive Robotic Tables (ARTs) are an emerging technology that will offer seniors an added degree of freedom and ease caregiver requirements. ARTs are interactive tables that may be controlled remotely, and eventually, learn to adapt to user needs. Lift chairs, foot stools, and sit-to-stand aids offer balance and support for seniors with visual or mobility impairments. Many of these assistive devices can be purchased at medical supply companies, and some are covered by insurance.
Digital health technology that may replace the need to leave the home for routine care and concerns
For seniors, healthcare costs can skyrocket drastically. Many are forced to choose between medicine and food. But digital technology may ease the burden for some seniors. The same sensors that can alert a caregiver to changing patterns may also be used to passively collect data healthcare providers can evaluate and determine if intervention is necessary. MedCityNews.com reports that these types of sensors reduced hospitalization in a study of nearly 300 elderly patients. Videoconferencing with healthcare providers has also become popular over the last five years. Many physicians now offer online office visits for non-life-threatening conditions. MDLive, a nationwide network of board-certified physicians, offers virtual care for everything from urinary tract infections to the flu, both common concerns among seniors. Having the option to receive care from the comfort of home can reduce stress and lower the potential for automobile accidents for elderly drivers.
Voice-controlled hubs improve senior quality of life
Smart home technology has been widely adopted over the last four years as Amazon, Google, and Apple continue to release devices and services that simply make life easier. Seniors may benefit from devices such as the Amazon Echo, which allow them to enjoy music, listen to audiobooks, and play interactive games. Each of these activities may help improve the cognitive function of the senior in question. More than entertainment, smart home hubs can help the mobility-impaired control their lights, home security system, and even HVAC system. Telephones with built-in screens and cameras offer the opportunity to video chat with friends and family, which can stave off boredom, depression, and loneliness.
As technology continues to become increasingly affordable, more seniors will have the option of aging in place. This means caregivers may also continue to monitor the safety and security of their loved one regardless of physical distance.